THE CAST
"PHIL"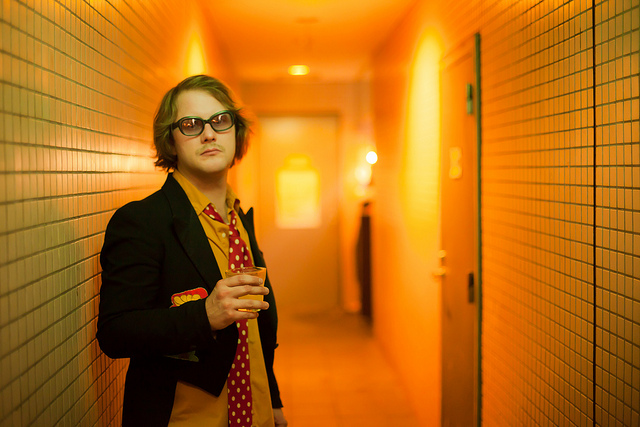 Phil Peterson is a Seattle-based composer who studied cello from the age of 3, and began touring Europe as a principal cellist at age 17. Peterson has arranged and played on the three latest Nada Surf records, leading to performances on The Conan O'Brien Show, The Tonight Show with Jay Leno and Last Call with Carson Daly. He has also shared the stage with BB King, Kenny Loggins, Al Green, Heart, Yes, Blues Traveler, Queensrÿche and The Temptations. A Grammy-nominated producer, Peterson has produced strings for Gym Class Heroes, Adam Levine, Helmet, The Posies, Brandi Carlile and Owl City's multi-platinum debut record. Peterson has also created an original score for BIG IN JAPAN.
"SEAN"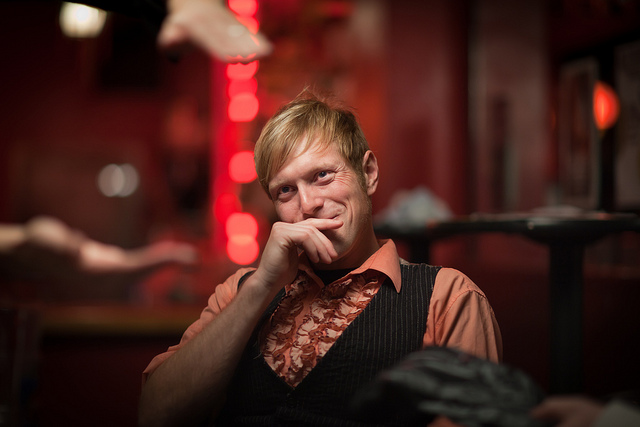 Sean Lowry is a blur on two wheels. Growing up in a small farming town, he hopped on a motorcycle, threw a gravel rooster tail on his past and hasn't looked back since. Sean tempered his brash lifestyle into a career as an eccentric and award-winning hairstylist to the Seattle elite. He is also a co-producer on BIG IN JAPAN.
"DAVID"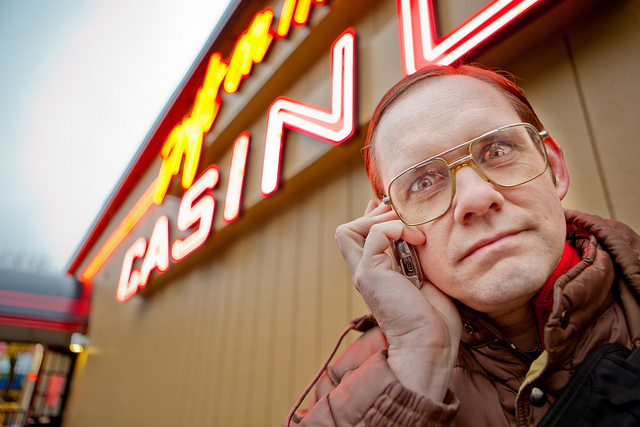 David Drury has been kicked out of hundreds of casinos. A high stakes card counter who played on a successful professional blackjack team featured in the 2011 documentary HOLY ROLLERS: THE TRUE STORY OF CARD COUNTING CHRISTIANS (Warner Bros.). David is a writer and journalist whose work has appeared on CNN, National Public Radio, and in the pages of Best American Nonrequired Reading. He serves as Tennis Pro guitarist and vocalist.
THE CREW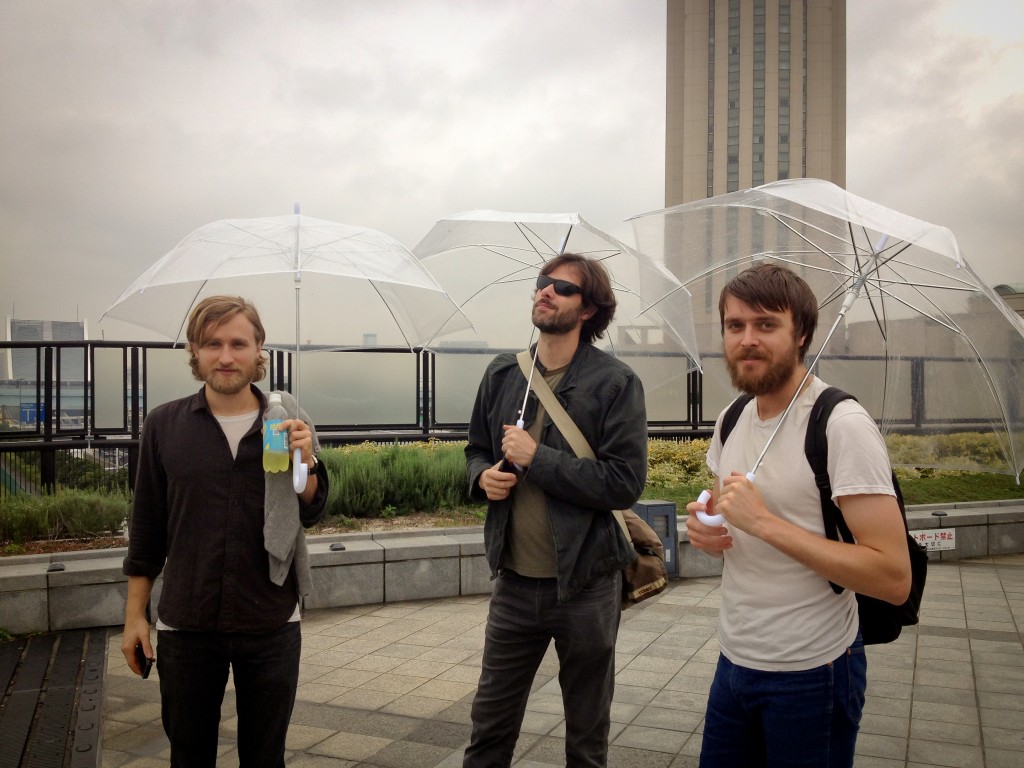 JOHN JEFFCOAT (Writer/Director/Co-DP/Producer/Editor)
John Jeffcoat is an award-winning writer, director and cinematographer. He co-wrote and directed the indie comedy hit, OUTSOURCED, and was tapped by NBC to adapt the film into a 22-part prime time TV series. BIG IN JAPAN is Jeffcoat's second feature film, which he wrote, directed and shot on location in Seattle and Tokyo.
MICHELLE WITTEN (Editor)
Michelle Witten is a Seattle and LA-based editor. Most recently she was a co-editor on the Sundance documentary THE INTERNET'S OWN BOY: THE STORY OF AARON SWARTZ, and the PBS doc ICE WARRIORS, a profile of the US Paralympic Sled Hockey team. She is currently cutting the feature doc HOW I GOT OVER, the story of a group of formerly homeless women who perform a play about their lives on the Kennedy Center stage. Past credits include features FAT KID RULES THE WORLD, DRONES, and HOW TO CHEAT, and documentaries WHEEDLE'S GROOVE, THE DUDE, and WHITE LINES AND THE FEVER: THE DEATH OF DJ JUNEBUG.
RYAN McMACKIN (Co-Director of Photography)
Ryan McMackin was born the son of a rodeo photographer and grew up with an interest in photography. At age 13 he began making skateboarding videos with his friends and hasn't put a camera down since. Over the years McMackin has been shooting music videos for bands ranging from Sara Cahone to The Head and the Heart. His credits also include feature films, most recently, camera work on Lynn Shelton's YOUR SISTER'S SISTER.
JANNAT GARGI (Producer)  Jannat Gargi has 20 years experience ranging from production and post-production to marketing and distribution. She is Producer of the National Emmy nominated documentary feature, CIRCO and a series of shorts including SXSW award winning, AN INTERVIEW WITH SPIKE JONZE. She was head of Alpha Cine Labs and served as Digital Film Producer on BEASTS OF THE SOUTHERN WILD, YOUR SISTER'S SISTER, HUMPDAY, COMPLIANCE, SAFETY NOT GUARANTEED, WASTE LAND, BORN INTO BROTHELS, TAXI TO THE DARK SIDE, JESUS CAMP, and IRAQ IN FRAGMENTS. Jannat managed the theatrical marketing departments at both Fox Searchlight Pictures and New Line Cinema.
MAYUKO OTSABU (Co-Producer)
Mayuko Otsubo is known as a "world-based" media producer traveling internationally for the productions of renowned TV shows, Films and Commercials, including the James Beard award winning TV show THE MIND OF A CHEF. Grew up in Kyushu, Japan, Mayuko has studied and worked in the US and Germany since age of 15. In 2013, Mayuko launched her own production company Gypsy Beaute Productions, mainly working in NYC, Tokyo, and Berlin.
DERYN WILLIAMS (Co-Producer)
Longtime Jeffcoat collaborator, Deryn Williams has worked as a producer on BINGO! THE DOCUMENTARY and several Tennis Pro music videos. She was also Production Coordinator for MY LAST YEAR WITH THE NUNS (2014).
ADAM POWERS (Location Sound)
Soundman, philosopher, documentarian, musician, farmer; these are but a few of the titles attributable to this worldly man. Born in the Caribbean on the island of Trinidad, he spent most of is formative years in the United States and now calls the countryside of Sweden his home. Adam also makes his screen debut in BIG IN JAPAN as "Mans."